How do I enable the "Save to GIFwrapped" extension?
GIFwrapped has a share extension called "Save to GIFwrapped" that can save GIFs straight to your library. You'll find it in the middle row of the iOS share sheet, amongst the coloured icons.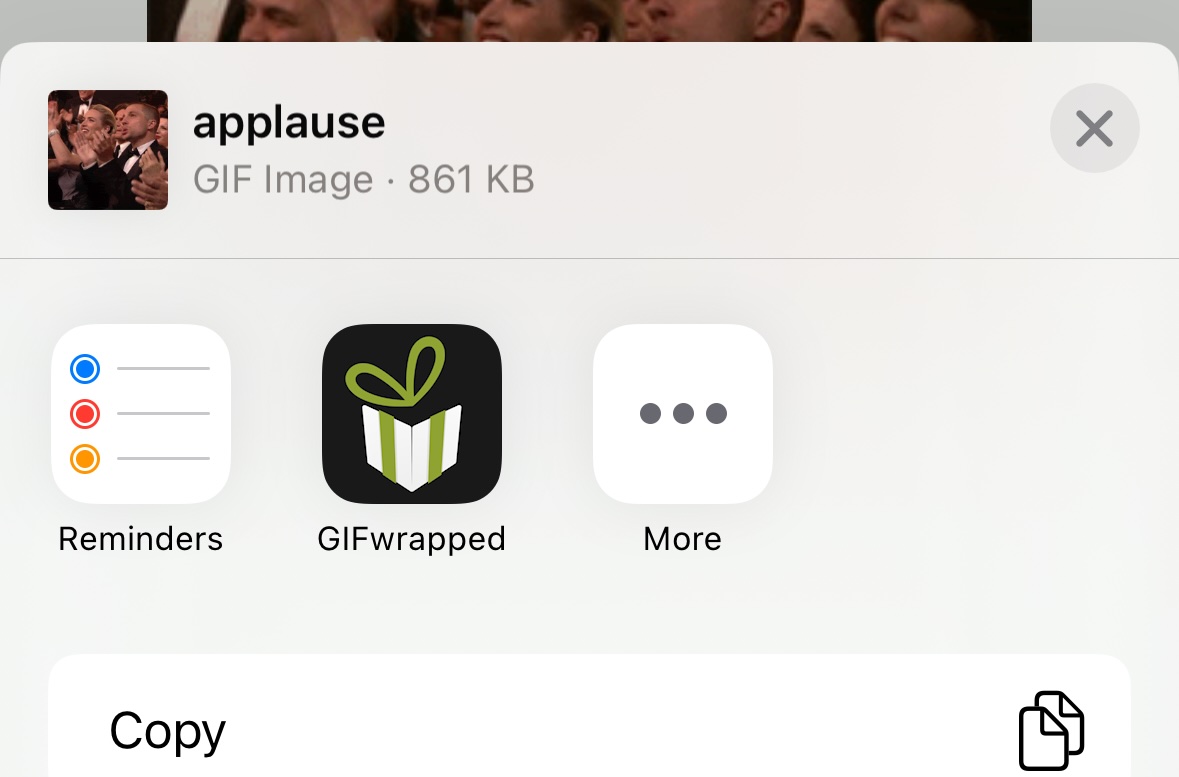 If you can't see the button, there's a chance it hasn't been enabled yet, which means you'll need to turn it on.
Swipe the middle row all the way to the very end.
Tap the "More" button, with the three dots in its icon.
Find "Save to GIFwrapped" in the list that is presented, and turn on the toggle switch next to it.
Hit "Done", and get yourself a chocolate bar, because you are a WINNER. YEAH!
The share extension supports a number of sources, including images and URLs. The latter will search the content for GIFs, and allows you to save GIFs from Twitter, if that's your jam.
If multiple items are found, thumbnails will be displayed to allow you to save the items individually. Simply tap each image you want to save, and they'll download and display a checkmark once complete. You can also open the URL in GIFwrapped to perform other actions, like copying the image to the clipboard.
Related Articles
Not helpful?
If you haven't found the answer you're looking for, you can head back to the list of FAQs, or get in touch and ask your question directly!